Tips for Parents and Teachers
The section is conducted by Alexander Ilyich Savenkov, doctor of pedagogical sciences, doctor of psychological sciences, professor, full member of the Academy of Pedagogical and Social Sciences.
We want to introduce you to the following topic:
"Indigo Children". The pedigree of a dangerous myth. Part 1.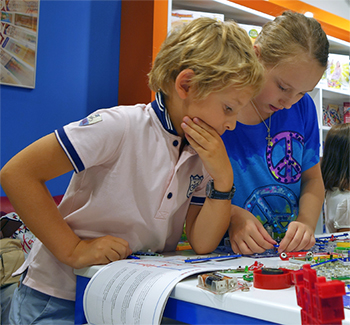 The world around us swiftly and unpredictably. We are constantly confronted with new previously unknown phenomena and events. Often the phenomena old, long-known are suddenly filled with a new meaning and begin to sound unusual. Sometimes it is difficult to understand what is happening, whether there is really something new before us or we are being abused by our trust, just deceiving us. One of such phenomena was the talk about "indigo children". It would not be worth reacting if these speculations did not exploit the traditionally high public interest in the problems of children's giftedness.
Learn more ▸
We are waiting for your questions and will be happy to get acquainted with your experience in the field of pedagogy and additional education.
We will be extremely grateful if you answer the following questions .
Write to us at info@znatok.ru (write "Professor Savenkov" in the subject line).